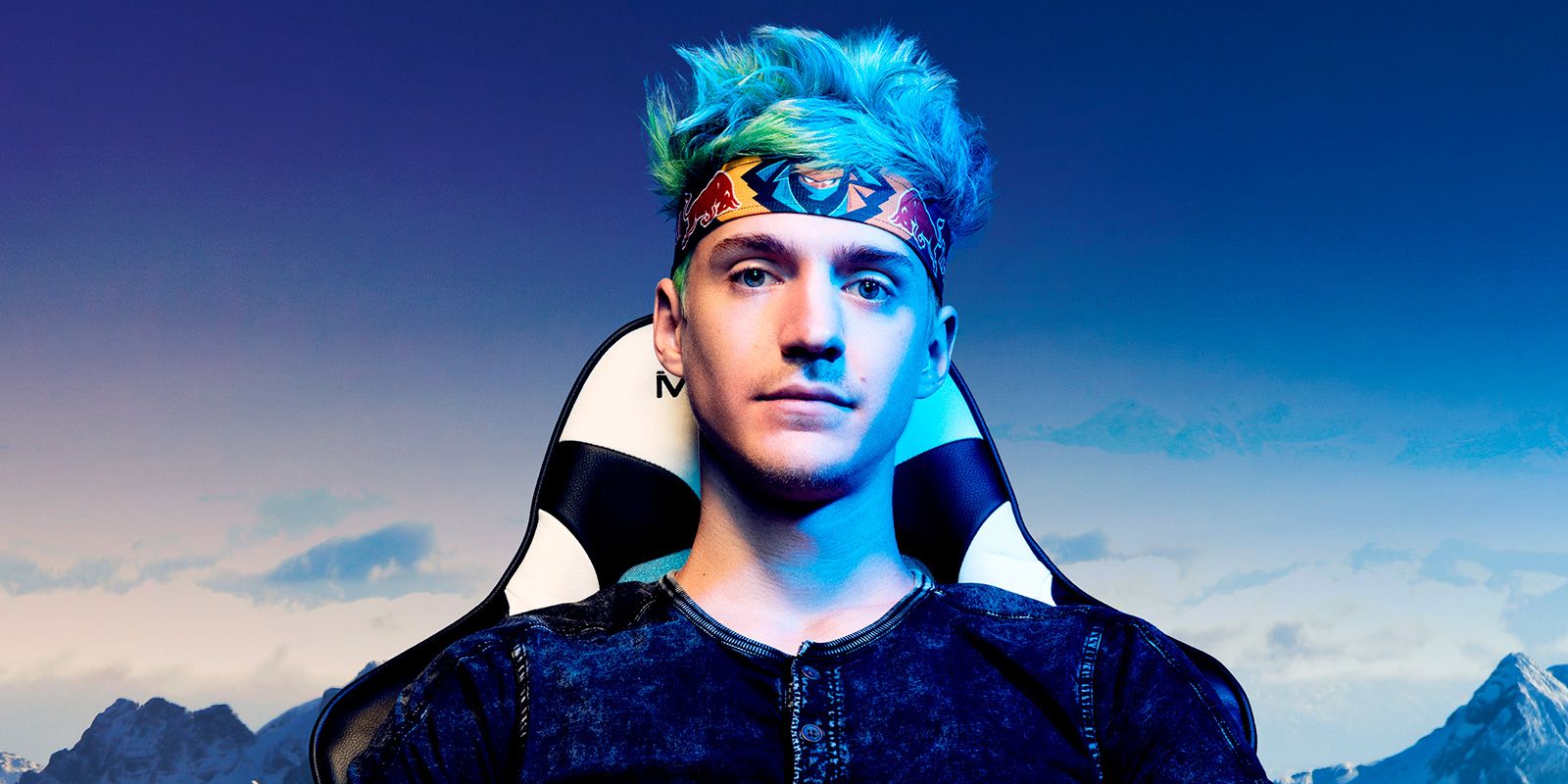 Ninja To Stream Exclusively On Mixer, Not Twitch

Tyler "Ninja" Blevins, the patron saint of Twitch, announced today that he is moving his channel over to the significantly less popular streaming platform Mixer. News of the frankly shocking transition comes the day before Blevins' Lollapalooza stream, which will now take place here on Mixer.

"I know this may come as a shock to many of you, but as of today, I will be streaming exclusively on Mixer," Blevins, who has 15 million Twitch followers, said in a video posted to Twitter. "I feel like this is a really good chance to get back in touch with my roots and really remember why I fell in love with streaming in the first place." Here's the video:

Mixer, which is owned by Microsoft, pulls viewer numbers that pale in comparison to Twitch's. According to recent data from StreamElements, the two-year-old platform has three percent of all livestreaming hours watched to Twitch's 72 percent.

Twitch offered their own statement on the loss of their biggest streamer: "We've loved watching Ninja on Twitch over the years and are proud of all that he's accomplished for himself and his family, and the gaming community. We wish him the best of luck in his future endeavors." Currently, Blevins' new Mixer chat is blowing up, moving faster than light with questions, welcome statements, "POGGERS," and other internet-y language honed by Twitch culture. Meanwhile, Ninja's "partnered" check mark has been removed from his channel.

In a follow-up video, Blevins explained that he'd been holding onto the news for a while now, but didn't further clarify the reasons behind his decision. One source with knowledge of the streaming industry says Mixer has offered money for streamers to switch over, with some deals exceeding $1 million. Kotaku has reached out to Blevins and Mixer for comment on whether that was the case.

At the end of the announcement video, the camera pans to a fridge of Red Bull, one of Blevins' sponsors, dressed in journalist garb. Ninja responds as if it asked a question: "Wow, I mean, that was one of the best questions I've ever been asked."
Ninja disgusted at Twitch after porn stream was promoted on his channel

Tyler "Ninja" Blevins posted a video to Twitter to address an issue concerning his former Twitch profile page: the streaming platform had begun to promote other streamers in his place, including a channel streaming pornography earlier this morning.

Earlier this month, Blevins announced that he was leaving Twitch for another streaming platform, Microsoft-owned Mixer, where he quickly gained a million subscribers within five days. In his video, Blevins says that the transition "went incredibly smooth, super professional," but noticed in the last couple days that "there have been some things going on that, you know, we let slide. They were kind of annoying little jabs we felt like, but it didn't matter, we wanted to stay professional." Twitch also removed Blevins' verification checkmark not long after his Mixer exclusivity announcement.

Twitch began promoting other channels to his former profile page last week, one of which appears to have been streaming pornography, which was captured in screenshots by users on Twitter today. Blevins says that the channel streaming porn had been bumped to the number one spot, and apologized to users who might have seen it. As of the time of this writing, Ninja's profile page doesn't display other channels.

This isn't the first time that Twitch channels have streamed porn: the company temporarily suspended new creators from streaming back after a group of trolls abused a section with pornography, illegal content and other restricted material earlier this year.

In a series of Tweets, Twitch CEO Emmett Shear apologized to Blevins for the incident, and explained that they had been "experimenting with showing recommended content across Twitch, including on streamer's pages that are offline," and that they've suspended the recommendations "while we investigate how this content came to be promoted." He also says that the channel that streamed the pornography had been "permanently suspended."

Blevins alleged that his channel was singled out, saying that no other departed streamers had other channels promoted on their page. He indicated that he has no control over what was being promoted, and noted in a followup Tweet that "this wouldn't even have been an issue if they didnt use my channel to promote others in the first place." He also says in the video that he and his team were working to try and get the "whole channel taken down to begin with, or at least not promote other streamers and channels on my brand, on my frickin' profile."
https://twitter.com/...635604507471872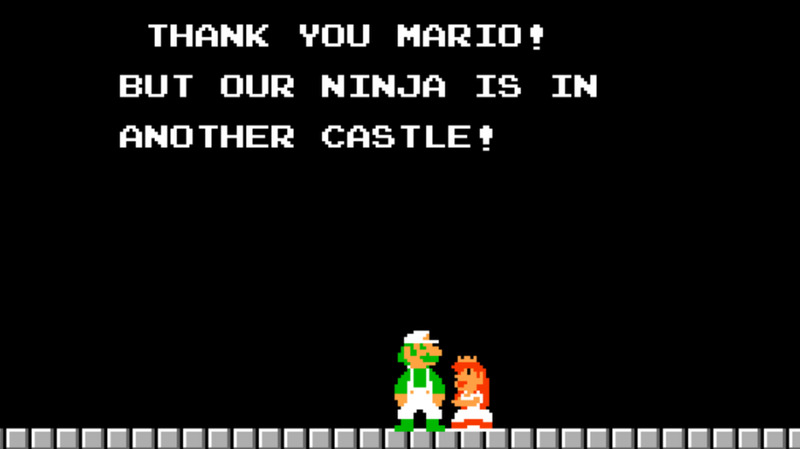 Tyler "Ninja" Blevins announced he was leaving Twitch to stream exclusively on Mixer. Twitch has subsequently added a tongue-in-cheek reference to the original Super Mario Bros. at the top of his channel to mark the popular streamer's departure.

"The Ninja you're looking for is in another castle," a banner at the top of the page now reads. It then encourages viewers to "check out these popular live channels" instead, before listing a couple dozen channels for other Fortnite streamers. If any of the roughly 14 million users following the account pop over without having heard the latest news, at least they'll know not to keep waiting.
---
Ziuresim kas is to gausis. Ar MicroSoft Mixer'iui prisiviliojus Ninja pavyks pramusti Twitch sienas. Man sitas atvejis primena Steam ir Epic Games kova. Aisku kova nelaimeta, bet EG padare tai, ko Steam nedare, ko pasakoje kurejai perbega i daugiau duodanciu puse. Twitch'as su savo perdetom taisyklem irgi save pradejo zlugdyti. O Mixer'is siuo atveju tik laimes.
Idomu ar lengvai zmones emigruos i kita platforma. Nors as Ninjos asmeniskai neziurejau, bet jeigu ir buciau nezinau ar mane perviliotu i ten eiti tik del jo?..
O Siaip kas sitoje situacijoje laimejo tai tik Ninja. Neoficialiai kalbama, kad uz perejima, ir 6 metu kontrakta su Mixer, Ninja turetu gauti beveik 1mlrd doleriu. Uz tokia suma turbut kiekvienas velniui siela parduotu?!
Rusu kalba. Toks video, kad sutikti reikia del Twicth saves naikinimo ir Mixer kaip gelbetojo pasirodymo
Šį pranešimą redagavo Magnitas: 2019-08-12, 17:36